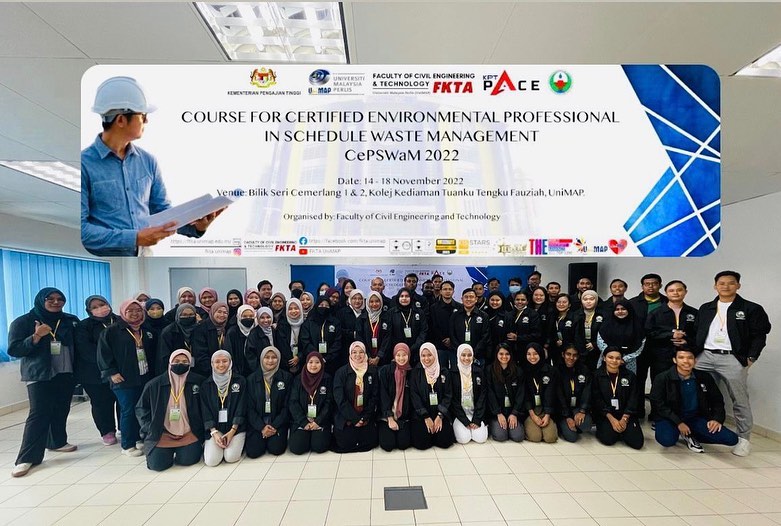 [CERTIFIED ENVIRONMENTAL PROFESSIONAL IN SCHEDULED WASTE MANAGEMENT (CepSWaM) UNDER KPT-PACE GRANT]
Pleased to be informed that a total of 56 FKTA graduates and 4 FKTK graduates are attending the professional certification program under the KPT-PACE Grant which starts from 14 to 18 November 2022 organized by the Faculty of Civil Engineering & Technology (FKTA).
Congratulations to the selected participants. It is hoped that all selected participants can give full commitment to this program.